SEC v. Louis V. Schooler and First Financial Planning Corp d/b/a Western Financial Planning Corp
Case Summary
On September 6, 2012, Thomas C. Hebrank of E3 Advisors was appointed temporary receiver for Western Financial Planning Corporation and the entities it controls, including the general partnerships ("Defendants"), pursuant to an Order entered by the United States District Court for the Southern District of California in an action against Defendants filed by the Securities and Exchange Commission.
Investor K-1's
As a reminder, 2017 was the last year that investors were to receive K-1's for their General Partnership investments. Below is the notification you were provided last year:
As you have previously been advised, you will no longer receive a K-1 or any other tax documents to reflect this or future distributions. The cash proceeds you receive may result in income/gain to you in the year you receive the distributions. Tax treatment of these distributions will depend on how you previously reported your investment on your individual income tax returns. If, for example, you wrote off your entire investment in 2017 or in prior years, distributions will be considered income in the year received. If you did not write off your investment in 2017, any distributions would be a return of capital up to your outside basis. Any proceeds received above your outside basis would result in income to you. If the proceeds you receive fall short of your outside basis, it would be a loss on your investment. This is a general statement and is not meant to replace your professional's advice in this matter. Accordingly, please consult your tax advisor.
Case Updates: July 2021
Current Activity & Final Distribution
All properties in the receivership have been sold and the Receiver has filed a Motion to Conclude the Receivership. As part of that motion, we are seeking approval to make a final distribution to investors. The first distribution was for $13 million and the second one was for $6 million. The final distribution is anticipated to be approximately $4.2 million. A hearing on the motion has been scheduled for October 1, 2021. Once the court approves the motion, we anticipate sending the final distribution checks outwithin 45 days, but will continue to update you on specific timing via these emails and our website.
Updated Contact Information
As always, if your mailing address or email address has changed, please send your current contact information to wfp@ethreeadvisors.com. If you are not receiving monthly case updates, you can sign up for them in the sidebar.
Status of Property Sales
The Receiver has previously completed the following sales:
WFPC owned Silver Springs property – sold for $115,000
Reno Partners – sold for $32,000
Honey Springs Partners – sold for $240,000
Valley Vista Partners – sold for $240,000
Jamul Valley – sold for $520,000
Bratton View – sold at overbid auction for $265,000
Reno View and Reno Vista – sold for $75,640
Silver Springs North – sold for $700,000
Park Vegas – sold for $1,150,000
Production – sold for $4,000,000
Silver State – sold for $1,500,000
LV Kade – sold for $9,500,000
Dayton IV – sold for $300,000
Dayton II – sold for $305,000
International – sold for $39,000
Twin Plant – sold for $35,000
Tecate South – sold for $45,000
Stead I (42-Acre Portion) – sold to overbidder for $1,282,600
Las Vegas 2 – sold for $1,725,000
Washoe V – sold for $530,00
Dayton I – sold for $550,000
Freetrade/Suntec/Via 188 – sold for $149,000
Borderland/Prosperity – sold for $169,000
Washoe IV – sold for $350,000
Remaining 65-Acre Portion of Stead I property – sold for $875,000
Fernley – sold for $390,000
ABL/MexTec – sold for $189,000
Vista Tecate – sold for $60,000
Yuma I, II, III & Western-owned Yuma land – sold for $300,000
Santa Fe – sold for $215,000
Dayton III – sold for $75,000
2 acres of Minden property – sold for $98,000
Silver Springs – sold for $430,000
Western Owned Dayton – sold for $130,000
Washoe III – sold for $515,000
Minden – sold for $900,000
Frequently Asked Questions
Who is the Receiver?
Why was there a Receiver appointed? Thomas C. Hebrank was appointed by the Federal District Court on September 6, 2012. The Receiver was appointed after a complaint was filed by the Securities and Exchange Commission against Louis V. Schooler and First Financial Planning Corp. dba Western Financial Planning Corp. ("Western"). The General Partnerships and underlying properties are included in the receivership.
Who can I talk to about my investment?
You can periodically visit the Receiver's website for additional updates as far as the case, Receiver's Reports and other legal filings (www.ethreeadvisors.com). The Receiver and his staff are happy to take your questions, however to reduce expenses, we ask that you check the FAQ or website first. Please direct inquiries to the Receiver to wfp@ethreeadvisors.com.
What are the next steps in the receivership?
As ordered by the Court, the Receiver has pooled all GP bank accounts, closed out the GPs, and is in the process of selling properties pursuant to the Court-approved sale process. The Receiver completed the investor claims process and sought authority to make interim distributions to investors with allowed claims. That motion was granted on April 30, 2018, and interim distribution checks were sent to investors with allowed claims on June 12, 2018.
Court Filings
Filings listed in the sections below link to PDF documents.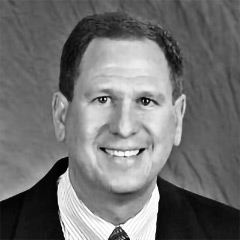 Thomas C. Hebrank
Principal